So this past October was the National Student Electronic Media Convention, hosted by the College Broadcasters Inc. It was a big convention for college radio in the United States, filled with networking events, social gathering and professional development panels and talks.
I wasn't able to attend lol, I was busy with class and being a grown ass man, but I won something. Over 1000 submissions in various categories were submitted for judging, and in the category of public service announcements, your boy Sam took home 1st place...
and 2nd place.
Like, holy shit man, it was nearly a clean sweep! I've never gotten recognition at this scale!
Check out the winning pieces:
1st Place:
2nd Place:
---
Best believe that I'm going to channel some of this energy into my work going forward! Stay classy Newgrounds!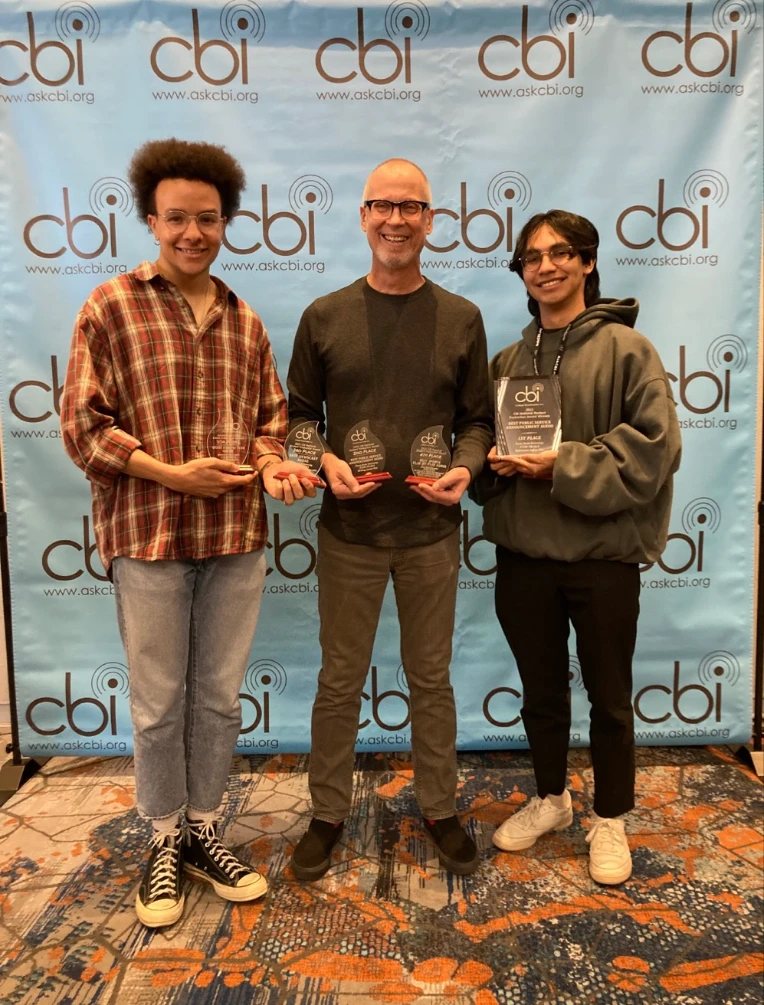 (I'm not actually in this photo lol, just the station manager and some execs :P)